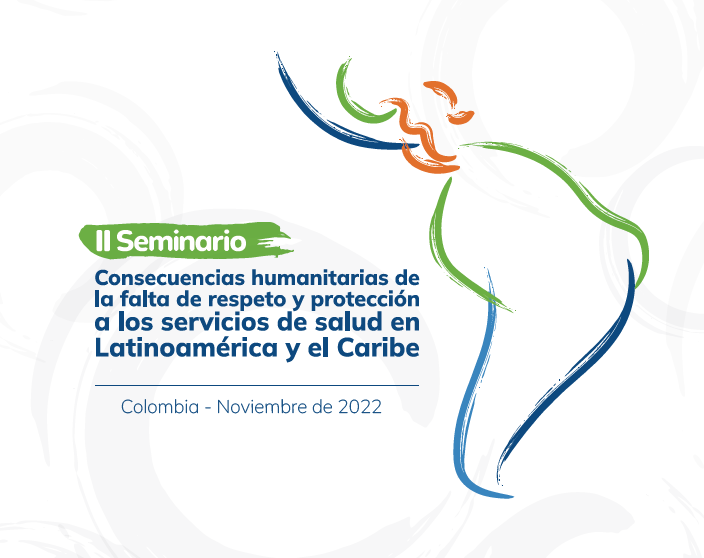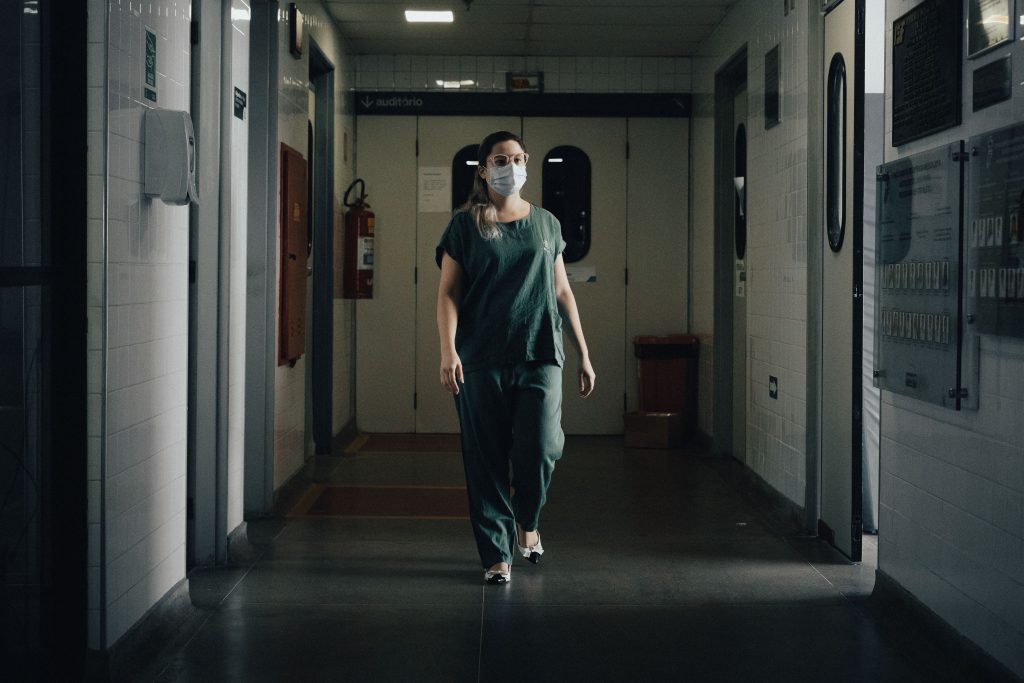 The consequences in humanitarian terms of lack of respect for health services and failure to safeguard them in Latin America
2nd Seminar
23–25 November 2022
INTRODUCTION
The security of the wounded and sick and of health-care workers, facilities and vehicles must be attended to and should be guaranteed in armed conflict and other violence. Yet violence against health‑care workers and their patients is a widespread and serious problem.
Despite the efforts that have been made by states and other institutions, there is still much to be done to ensure that the wounded and sick get timely health care and working conditions are safe enough to allow health-care workers to provide appropriate health care.
Colombia has spent more than 20 years developing ways to safeguard health-care services. For example, a regulatory framework was created that includes a cross-sector method of recording, preventing, managing and responding to incidents that affect health-care workers and the community. In 2014, a first regional seminar was held in Bogota on the lack of respect for health‑care services and failure to safeguard them. Representatives from Bolivia, Brazil, Chile, Cuba, Ecuador, El Salvador, Guatemala, Honduras, Mexico, Peru and Venezuela came together to gather and exchange knowledge on the issue and on potential solutions.
In recent years, health‑care services in Latin America have continued to face violence, such as the stigmatization of health-care workers during the COVID‑19 pandemic, ambulances being blocked or facing aggressive behaviour during social mobilizations, and people having difficulty accessing health care owing to urban violence.
This second regional seminar, "The consequences in humanitarian terms of lack of respect for health services and failure to safeguard them in Latin America", follows on from the first seminar, continuing the exchange of information and coordination to improve access to health care in areas of Latin America affected by violence.
PARTICIPANTS
A wide variety of representatives from the countries in the region are expected to attend, including:
Representatives from the ministries of health of the countries invited, including Colombia
other health authorities and relevant government officials (security forces, public prosecutor's office, etc.)
Health-related professional associations, representatives from academia, scientific societies and other civil-society organizations
NGOs: Doctors Without Borders, Médecins du Monde
International Red Cross and Red Crescent Movement: National Societies and delegations from the ICRC and IFRC
Regional organizations: PAHO, Inter-American Commission on Human Rights
Special guests: representatives from Colombia's national round table on medical services.