REDUCING VIOLENCE AGAINST HEALTH CARE IN DRC AND IRAQ VIA CITIZEN SCIENCE AND DE-ESCALATION TRAININGS
Violence against healthcare workers (HCWs) is depriving thousands of people of their rights to healthcare. This study will focus on the challenge of non-military violence against HCW in post-crisis humanitarian settings.
PURPOSE
Violence against healthcare workers (HCWs) and alarming levels of distrust towards the medical profession is a humanitarian issue with long-term consequences especially in fragile and conflict settings.
This research proposes to evaluate the effectiveness of a de-escalating violence training for HCWs in combination with an organisational level intervention that may further contribute to curb the violence. 
For this purpose, a community-developed set of rules will be implemented in health facilities and hospitals via a displayed code of conduct. Citizen science and other participatory methods will ensure community engagement and increase community trust in HCWs. The validation of the code of conduct by government and health authorities will ensure that the code of conduct is enforced effectively. 
Through a stepped-wedge trial this study will generate robust evidence on the effectiveness, cost, and consequences of this combined intervention addressing violence against HCWs in fragile contexts, and on the scalability and applicability to other humanitarian settings.
The study will build on the work of the ICRC Healthcare in Danger initiative. Find out more in their 2020-2022 strategy.
EXPECTED OUTCOMES
Overall, it is expected that the proposed project will contribute towards reducing the prevalence of violence against HCWs and its severity in contexts of fragility. Further, the project will broaden the understanding of the motivations and underlying cultural and societal factors contributing to violence perpetrated by patients, affiliated third parties or co-workers.
The project will increase public trust in HCWs by empowering communities to co-design solutions and become advocates for a sustainable intervention. It is also expected that this research will contribute to developing a healthier and safer work environment for HCWs, improving their psychophysical well-being and adding to a general improvement in the quality of services.
The approach of this study will enable its integration into professional training and the implementation of hospital policies to reduce violence. This robust research will be essential in identifying the most (cost-) effective way to implement interventions in urban and rural areas of low and middle income countries.
Funded by: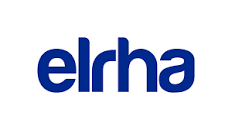 | | |
| --- | --- |
| Status | Live |
| Area of work | Violence Against Health Care |
| Organisation | Swiss Tropical and Public Health Institute |
| Partners | International Committee of the Red Cross (ICRC), Catholic University of Bukavu (UCB), Mustansiriyah University |
| Region | Global |
| Country | Democratic Republic of Congo, Iraq |
| Location | South Kivu, Democratic Republic of Congo; Baghdad, Iraq. |
| Grant Awarded | £397,984 |
| Project Length | November 2021 – October 2024 |